7 min read
Planning for the Best - Preparing for the Worst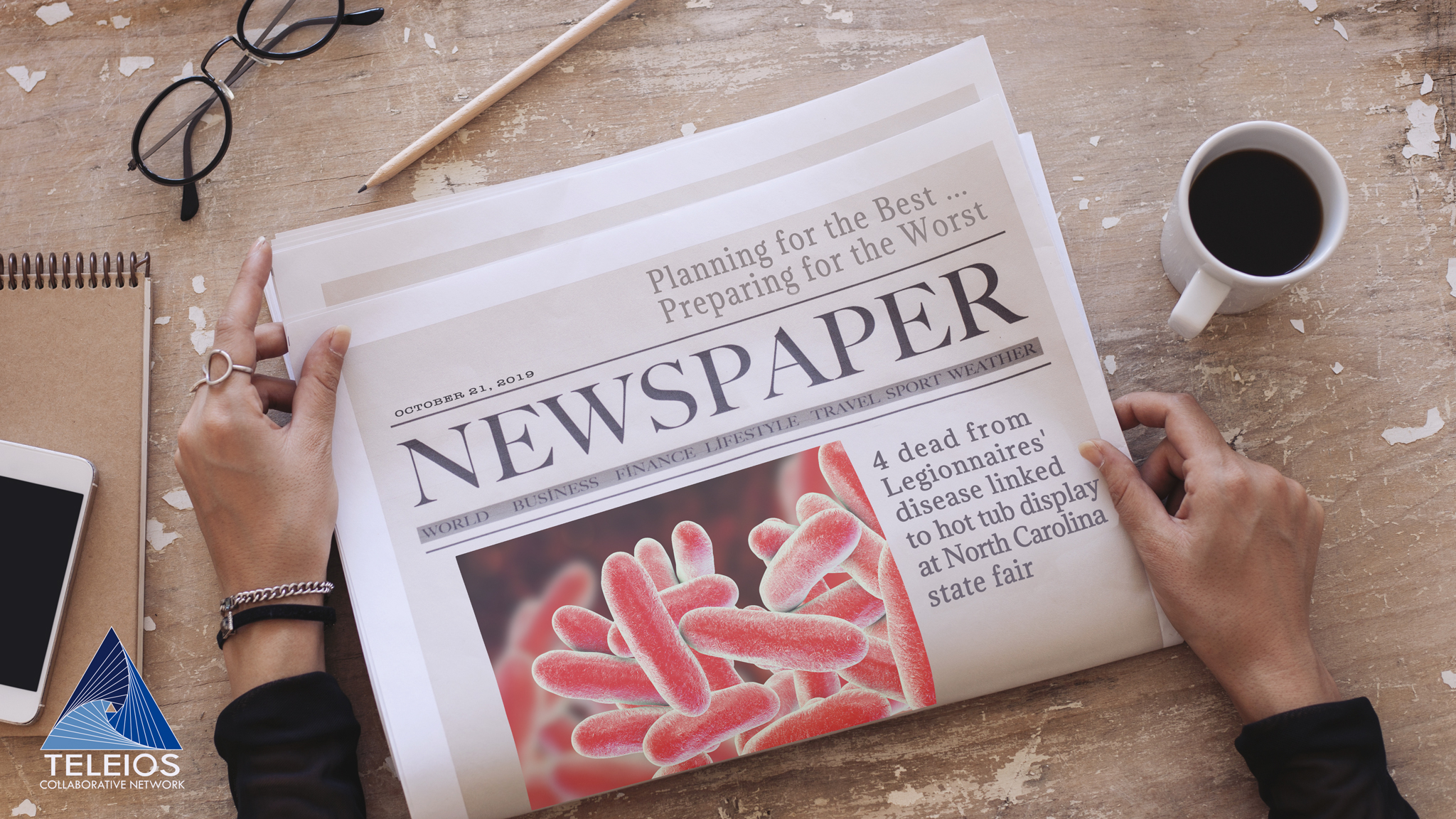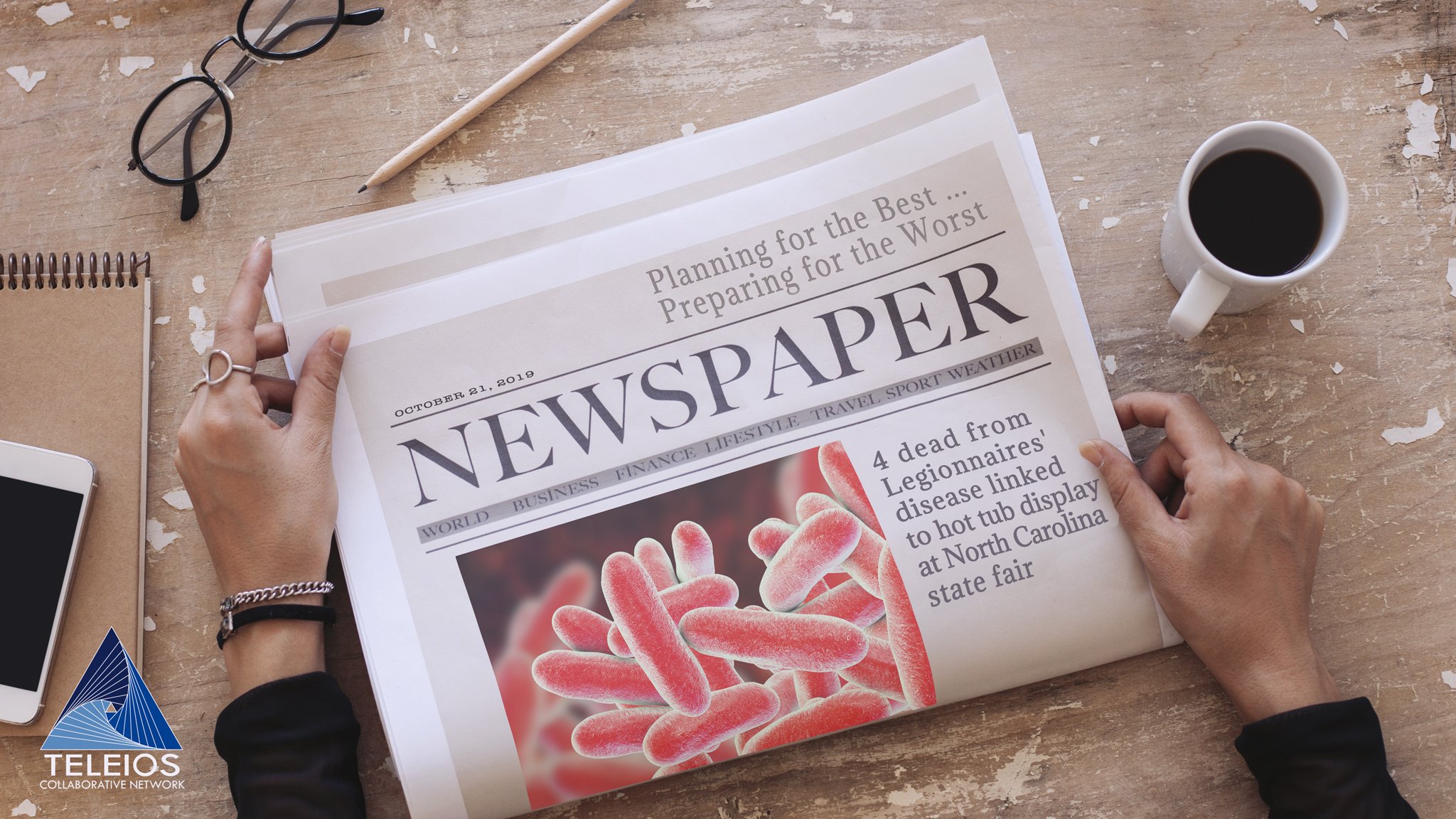 Special Events Risk Management
"Legionnaires' Disease: 4 Deaths Linked to Hot Tub Display at NC Mountain State Fair" – CBS News "Hot Tub Companies to Blame for Deadly Disease Outbreak at NC Fair, Lawsuit Says" – Charlotte Observer

Do headlines like this make the hairs stand up on the back of your neck? They should. One of the effective methods used bynonprofit, community hospices to generate awareness about the invaluable services they provide is through special events. Unfortunately, the staff and committees who plan these events often are not cognizant of the risk that can be inherent with these activities.
When hospices set up booths or exhibits at large community events, like a state fair, there is almost always an expectation the hospice will produce a certificate of liability insurance, possibly naming the city or the sponsor as an additional insured. Sometimes the hospice is even required to sign a waiver and indemnity agreement that absolves the event sponsor from any responsibility for accidents or injuries that might occur during the event, regardless of any negligence on the part of the sponsor. I would be willing to bet in the case of the North Carolina State Fair, the hot tub vendors at the center of this controversy were required to do one or both.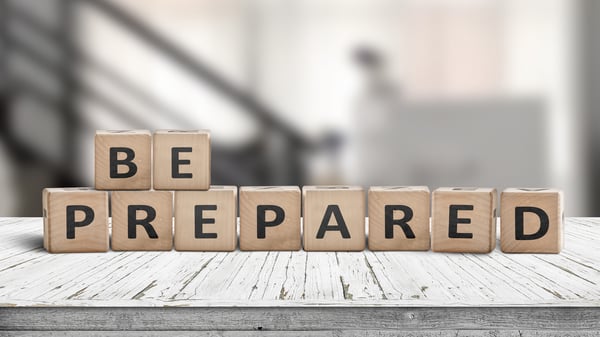 Although hospices should take a cue from these risk management tactics when planning their own events, hospice events are considerably smaller than state fairs or similar events and, therefore, do not create the leverage to implement strict requirements for vendors. The goal of mitigating risk must be balanced with the goal to create an exciting event for the community. However, there are practical things hospices can do to control risk:
Always require vendors to produce a current certificate of liability insurance, but also think about whether you want to require that your hospice be named as an additional insured. Being named additional insured means the vendor's insurance carrier also covers the hospice in the event the vendor is responsible for some accident or injury during the event. If the vendor refuses to grant additional insured status, you still have option of continuing to work with the vendor and just getting the normal certificate of insurance.
If you are using a written agreement to secure your vendor, read the insurance requirements and indemnification or hold harmless language closely to ensure it does not put your organization at unnecessary risk.
Check with your insurance broker or agent to make sure you do not need additional insurance coverage for your event. Events involving liquor, fireworks and other high-risk activities may require additional insurance.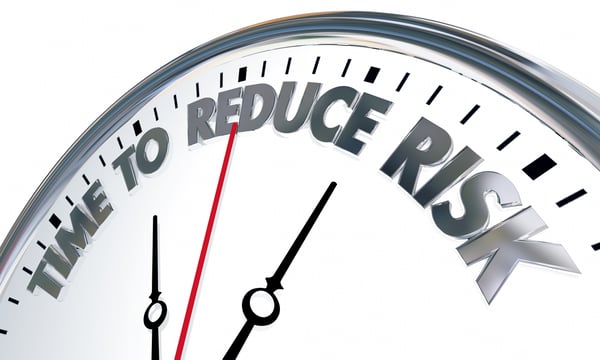 Keep in mind even if a vendor grants additional insured status to a hospice and agrees to indemnify, defend and hold the hospice harmless for any accidents or injuries resulting from the vendor's negligence, there is still a risk persons or properties will be harmed during the event and the reputation your organization has worked so hard to build may be tarnished. For that reason, it is important in addition to mitigating risk, you implement tactics to both identify and control risk that cannot be completely transferred.
Think about the value of each activity that is planned for the event. Sometimes to create as much excitement as possible, event planners will tack on events that are actually low draw and high risk. For example, you might consider having a staff member shoot some small fireworks during the event. This won't draw the same interest as a professional fireworks show would and there is a significant opportunity for your staff or audience to be injured.
Make sure you have any licenses or permits required by your city, county or state.
Designate personnel who will supervise the event from a safety perspective. This should include not only the event itself, but also set up and break down of the event. Assign roles and create checklists that include things like electrical safety, fire prevention, adequate lighting, trip hazards, etc.
At least give some thought to who would deal with authorities and the media in the event of an occurrence. If you do not have a crisis communication plan, check out this fantastic blog, Crisis Communication, Isn't not for the faint of heart, written by TCN's Tina Gentry.
Think about how event workers will communicate during the event. If it is a large event, you may need radios or other ways to communicate across distances.
Assess whether security is needed for crowd control or other safety considerations. For instance, you may need help with directing traffic.
Plan for inclement weather. Think about where people will seek shelter in the event of severe weather. Make plenty of water available for outdoor events held during hot weather periods and consider fans or cooling stations.
Always have an adequate first aid kit but also consider whether you should have an ambulance available.
If money is being collected, have a well thought out and communicated process for safeguarding and transporting it.
Have a form ready to collect information in the event there is an accident. If you do not plan ahead and wind up jotting down notes when something occurs, it will be difficult to think of all the information you should collect.
Debrief after the event. Take this opportunity to collect valuable information. Discuss successes and challenges and develop takeaways for future event planning.
Every organization and event are different. Use these guidelines to formulate a well-balanced plan that will both protect your hospice and enable your team to create exciting events where the community can have a safe, fun time connecting with you.
Angela Gruebbel, CPHRM, Chief Officer of Risk and Contract Management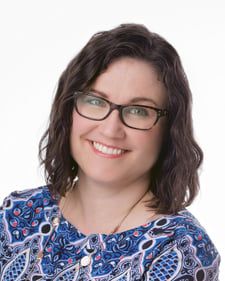 ---
Teleios University (TU)
Program Launch: January 20-21, 2020
Discover More
---
Download the eBook below and unlock your true self-leadership potential.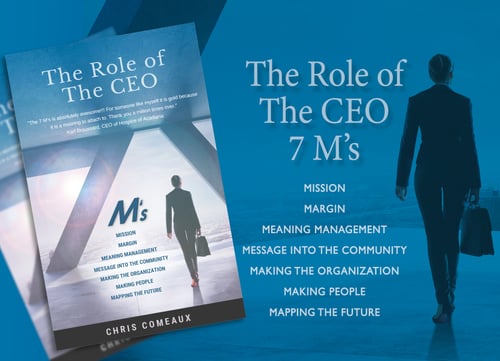 ---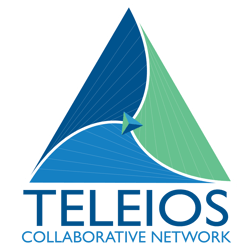 An organizational model that allows not-for-profit hospices (Members) to leverage best practices, achieve economies of scale and collaborate in ways that better prepare each agency to participate in emerging alternative payment models and advance their charitable missions.
Subscribe to TCNtalks on one of these wonderful platforms: