Download for free today
The Role of the CEO:
The 7 M's
Your superpowers await.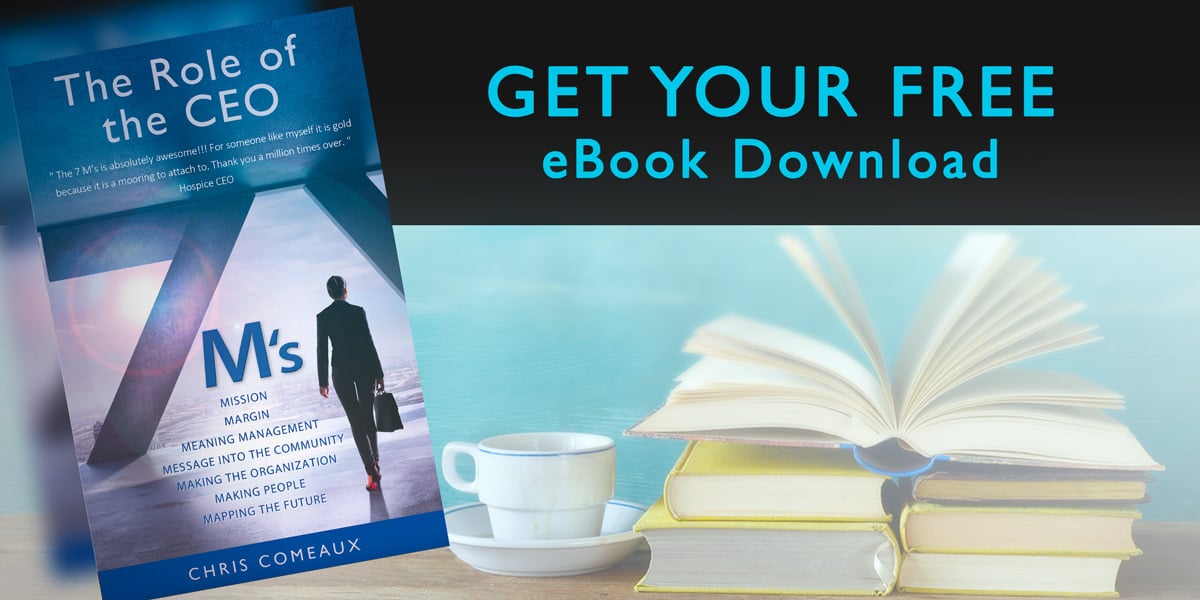 Start learning with the 7 M's today.
Mission, Margin, Meaning Management, Message into Community,
Making the Organization, Making People, Mapping the Future
What people are saying
Like an apprentice, Chris Comeaux has studied and practiced under Leadership Senseis and Grand Masters, hunting and gathering for the types of content, tools, and thinking that can make you a high performing CEO or Executive. His practice in the art of Leadership is battle tested and has made him a sought after resource for those seeking A Better Way Forward. If you intend to be better, sign up and prepare to build the kind of relationship with Chris that Gets it Done!
- Jamie Holmes, CEO Coach