Teleios Collaborative Network's next
Leadership Immersion Course will be Virtual on October 5-7, 2020.

Please join us for what is sure to be the most impactful leadership immersion experience that you will ever have! Over a three-day period, leaders with the Teleios Collaborative Network will provide you with tools, that when used collectively, will be the Leadership System that you have been looking for to move your organization forward.
This three-day training will provide you and/or your team members with a system and structure to set long term goals in order to achieve your agency's vision, as well as provide practical tools to build the individual and agency-wide discipline and competencies necessary to achieve results. The beauty of this Leadership System is the ability to adapt it to your organization's needs.

Because of Covid-19 we are presenting this Leadership Immersion Course virtually on zoom.
FOR MORE INFORMATION CALL


828-513-2676
---
Endorsements

"It must have taken you 15 years to compile and assimilate these tools into this comprehensive system and in such a way that makes it so readily to understand and implement."
- Recent Participant
"Chris's leadership system has transformed our organization. His straightforward, logical approach to teaching his system has improved our internal communication and daily operations. Additionally, we now have a process for continuously developing leaders throughout our organization."
- Cliff S.
This course is a benefit provided to all TCN members. If you are not a member of TCN and would like to attend this course the cost is $3000 per person (some scholarships available). Please fill out the form to receive more information!

---
Sponsors
Title

Sponsor

Performance Sponsor

Friends

of

Teleios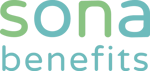 ---
We accept the following: