5 min read
And That's The Way It is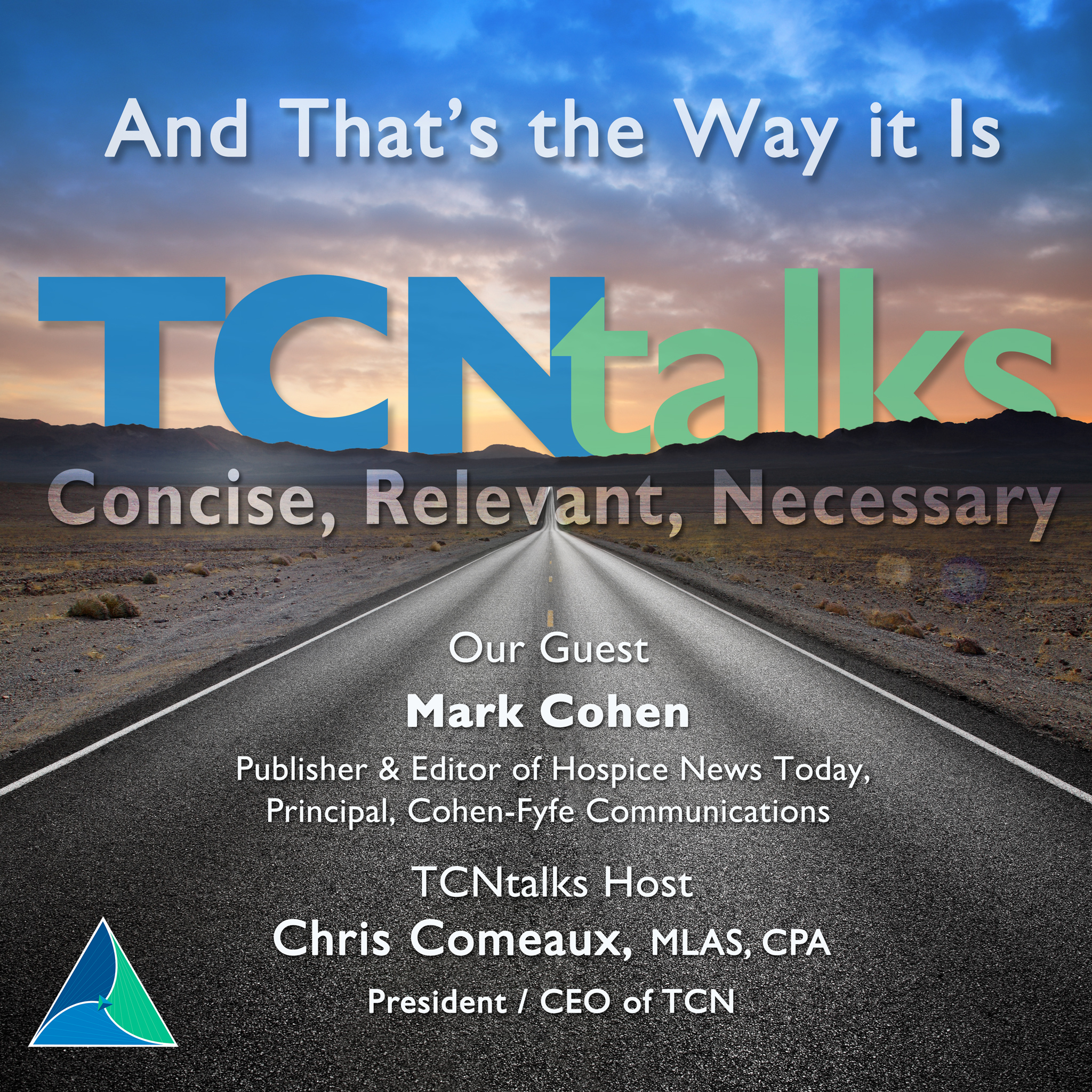 In this podcast, Chris interviews Mark Cohen. Mark is the Publisher & Editor of Hospice News Today and a Principal with Cohen-Fyfe Communications. Mark shares how his background in journalism, even having worked in the White House on communications and briefings as well as his experience in marketing and messaging in hospice over 20+ years, has positioned him to create the Hospice News Today.
In the interview, Chris draws the comparison of how when he was growing up Walter Cronkite was the most trusted name in broadcasting and was considered a trusted source on the state of our country/world/etc. Mark's Hospice News Today has become the trusted news source for the hospice and palliative care industry, although Mark has some wisdom to share about calling it an industry so you probably won't see Chris use that word much anymore.
Chris asks Mark to share what he thinks are the top topics that hospice and palliative care leaders and staff need to know based on the frequent topics that arise in his daily news briefing. Mark also shares some leading topics that he sees, and Chris asks him to provide some editorial perspective based on what he sees in press on hospice and palliative care throughout the country. This is a great listen as Mark's perspective is very well informed. Join us.
---
Our Guest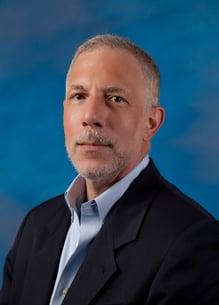 Mark Cohen,
Publisher & Editor of Hospice News Today,
Principal, Cohen-Fyfe Communications
Quotes:
Economics: The science of the allocation of scarce resources amongst competing choices. – Mark Cohen's Economics Professor
You don't need a weatherman to know which way the wind blows. – Bob Dylan
Bio
Mark B. Cohen brings a wealth of experience in communications, public relations, marketing, and politics and government for some of the nation's most highly regarded health providers to his work as a communications strategist for a variety of hospice and end-of-life care clients.
With a career-long interest in media coverage and issues management, Mark in 2012 established Hospice News Today, the most comprehensive daily news and issues briefing for hospice providers and those serving the hospice sector. Publishing 365 days a year to email subscribers, Hospice News Today covers provider news, business news, news about the broader post-acute sector and a bevy of issues affecting end-of-life care. It has proven to be an essential read for hospice leaders everywhere.
Concurrent with his work publishing Hospice News Today, Mark also provides strategic counsel on message development, corporate communications, crisis communications, public relations marketing communications, brand positioning and related matters to end-of-life care providers and companies serving hospice and palliative care providers.
Before going out on his own as an independent practitioner, Mark most recently served as Senior Vice President of Communications for Caring Foundations, a not-for-profit organization dedicated to helping community-based hospices find a sustainable way forward to a successful future in a field rapidly consolidating around large regional/national organizations. In this role Mark developed all of Caring Foundations communications, from marketing communications to its website, from white papers to direct mail, and much more.
Prior to Caring Foundations, Mark served as Director of Communciations for the Washington-based American Academy of Actuaries, the 15,000+ membership association representing the public affairs and professionalism interests of the U.S. actuarial profession. In that role Mark was responsible for media relations, membership communications, member publications, video production, web content, social media and member events.
Mark moved to communications for an association after eight years as Senior Vice President for Communications and Public Relations for VITAS Healthcare Corporation, one of the nation's oldest and largest providers of hospice services. In his second stint with VITAS, Mark created and launched the first national broadcast advertising campaign for a hospice provider. He also implemented internal and external communications programs to support the company's merger and acquisition and new start initiatives that doubled the number of locations and employees in a five-year period.
Mark returned to VITAS in 2002 after serving as the chief spokesperson for The Cleveland Clinic Foundation, one of the nation's most highly regarded academic medical centers. In that role, Mark was responsible for relations with print, broadcast and new media and serving as public relations consultant to marketing and public relations staff at each of The Cleveland Clinic Health System's community-based hospitals in Ohio and Florida. During his tenure, Mark launched a broadcast news channel on The Cleveland Clinic's highly visited website.
Before joining the Cleveland Clinic, Mark served three years as Director of Public Relations & Marketing for Wuesthoff Health Systems, Rockledge, Florida. Prior to that, Mark spent ten years in Miami, the last as the first-ever Vice President for Corporate Communications for VITAS Healthcare Corporation. Before his service at VITAS, Mark served for four years at Jackson Memorial Hospital as its Director of Public Affairs & Communications, where he was responsible for public relations, employee communications, special events activities and publications for one of the nation's largest and busiest medical centers.
Prior to joining Jackson Memorial, Mark worked for five years at Citibank Florida, the last three as Vice President for Public Affairs. He had returned to Miami in 1987 after two years as Vice President of Bendixen & Law, a Washington-based political consulting and survey research firm with extensive dealings in Florida and Latin America. Mark previously had been Director of Communications for the Greater Miami Chamber of Commerce in 1981–1982.
In his political career, Mark worked for four years in the Jimmy Carter White House first as a press aide and later as a political assistant. He worked in the 1976 Jimmy Carter Presidential Campaign, was a State Coordinator in the 1980 Carter-Mondale Re-Election Campaign and was Political Director of California Sen. Alan Cranston's 1984 bid for the Democratic presidential nomination.
Mark has been a member of the Board of Directors of the Society for Healthcare Strategy & Market Development of the American Hospital Association, Chairman of the Public Relations Advisory Committee of the Ohio Hospital Association and a Past President of the Florida Society for Healthcare Public Relations & Marketing of the Florida Hospital Association. In Miami, Mark also was a member of the Board of Trustees of the United Way of Dade County and served on the Board of Directors of the Miami Chapter of the Public Relations Society of America, Dade Public Education Fund, Coconut Grove Local Development Corporation, Centro Campesino Farmworker Center, Donors Forum of Miami and PACE (Performing Arts for Community and Education).
A native of New Jersey, Mark attended the University of Iowa and graduated from American University in Washington, D.C., with a Bachelor of Arts degree in Journalism.
Subscribe to TCNtalks on one of these wonderful platforms: