Teleios Collaborative Network's next
Leadership Immersion Course will be on October 4 - 6, 2021
Please join us for what is sure to be the most impactful leadership immersion experience that you will ever have! Over a three-day period, leaders with the Teleios Collaborative Network will provide you with tools, that when used collectively, will be the Leadership System that you have been looking for to move your organization forward.
This three-day training will provide you and/or your team members with a system and structure to set long term goals in order to achieve your agency's vision, as well as provide practical tools to build the individual and agency-wide discipline and competencies necessary to achieve results. The beauty of this Leadership System is the ability to adapt it to your organization's needs.


FOR MORE INFORMATION CALL


828-513-2676
---
Our Presenters
Chris Comeaux
President / CEO of TCN
Chris Comeaux, is an award-winning expert and lifelong student on leadership and the performance required to truly be a leader. He has spent his life and career researching, learning, coaching, and implementing the pushes and pulls necessary to create high performance leaders and high performance organizations. -
Read More
---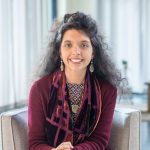 Dr. Millicent Burke-Sinclair
TCN Human Resources Coach, President / CEO of Four Seasons
As an avid learner and nationally known educator and consultant in areas of business strategy, non-profit management, human resources, operations leadership, and healthcare, Millicent sets the bar high and makes what is necessary possible for all she meets. Because of Millicent's life purpose, she is a living example of her purpose as she learns daily, grows continuously, and lives a life of joy. This is the culture she creates for all around her.
---
Alyson Cutshall
Chief Growth Officer at TCN
Alyson has worked in sales leadership exclusively in the for-profit hospice industry. Under her leadership as a VP of Sales, she led one provider to achieve the top market share in Tennessee, organically expand to another state, and acquire a state-wide provider.
- Read More


---
Tina Gentry
Chief Growth Officer at TCN
In 2003 Tina began her career in hospice. At the time that she joined Four Seasons her godmother had been battling cancer for a number of years and had been admitted to a hospice agency in Tennessee just months prior. Tina witnessed firsthand the incredible care that her godmother received and the support and comfort that her godfather and other family members experienced. She instantly felt a deep connection with this amazing type of healthcare.
Tina worked with Four Seasons for over nine years and served as Vice President of Patient Access and Sustainable Resources where she led the departments of philanthropy, marketing, volunteers, community relations, intake and referrals. While at Four Seasons Tina conducted the largest (at that time) Capital Campaign in Henderson County of $5.2 million; directed Four Seasons' rebranding campaign; led the admissions team to achieve an 80% death service ratio; and conceptualized, designed and implemented the first Hospice Home Store which produced positive revenue the first year.
In 2013, Tina left Four Seasons to serve as the President and CEO of the United Way of the Lowcountry serving Beaufort and Jasper Counties in South Carolina. She served in this role for over 5 years. Under Tina's leadership the agency successfully implemented a complete shift in strategic direction from a "traditional" United Way approach of allocating funds to one with a particular emphasis on increasing its capacity to drive measurable change in our two-county region and raised in excess of $12,500,000 in annual campaign dollars. - Read More
Janelle McCallum
Chief Clinical Operations. Officer / Organizational Coach at TCN
Janelle McCallum is dedicated to enabling people and organizations to achieve peak performance and resiliency. She has spent her career working with staff & volunteers who care for persons and their families at end of life. She is passionate about offering opportunities for families and patients to experience peace of mind with help from staff who are devoted to developing their craft and realize their significant impact in the lives of vulnerable families. - Read More
COO of Palliative Care at TCN
Christopher Morrissette has extensive operational experience within Palliative Care, hospice, homecare and senior living. His career began over 20 years ago working as a nursing assistant/personal caregiver in a behavioral group home serving adults with developmental disabilities. He attests that this experience was foundational in understanding the needs of complex populations. -
Read More
---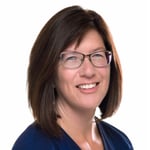 Shannon Adams is the Vice President of Finance and brings 18 years of healthcare finance experience to Teleios Collaborative Network.
Her healthcare experience began at a small rural hospital in Nebraska. While there, she reconstructed financial processes and performance resulting in improvements in Accounts Receivable collections, Accounts Payable processing, and cash positions. These accomplishments enabled this hospital to design and build their new replacement facility.
In 2005, Shannon transitioned to The Nebraska Masonic Home as their Controller. The Nebraska Masonic Home is a Continuing Care Retirement Community for Masons and their eligible female relatives. At this position, she was afforded the opportunity to learn more about that portion of the continuum of care. She implemented both a new payroll system and a new financial reporting system. These improvements provided a financial statement package that was more accurate, timely, and relevant. - Read More
---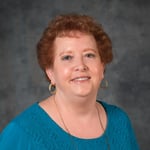 Annette Kiser
Chief Compliance Officer, Compliance

Annette Kiser, MSN, RN, NE-BC, is the Chief Compliance Officer for Teleios Collaborative Network. Equipped with more than 32 years of health care experience, she is widely regarded as a regulatory and compliance expert in the hospice industry.
After volunteering as a nurse for a community-based, not-for-profit hospice in 1986, Annette quickly realized that hospice was her passion and, within a year, began working as a staff nurse. She enjoyed helping patients and families meet their symptom management needs and carve out quality time with their loved ones. Working in a small agency, Annette wore many hats and was deeply involved in quality and compliance.
In 2000, she took a position with another community-based hospice and guided the agency through the accreditation process with The Joint Commission. At this point, Annette returned to the patient care side of hospice and served as the Director of Nursing for five years. Her strong interest in quality and compliance led her to become the Director of Organizational Integrity.
In 2010, Annette decided to lend her expertise to The Carolinas Center, the hospice and palliative care association supporting the combined service area of North and South Carolina. Over the next 6½ years, she provided technical assistance and education to hospices – both non-profit and for-profit – throughout the two states.
When Teleios Collaborative Network was formed, Annette was recruited as the Chief Compliance Officer, charged with providing compliance oversight to multiple hospices. In addition to helping these organizations implement best practices, Annette consults with other providers and industry leaders as an expert on hospice regulations and related processes. READ MORE
Lauren Purdy
Vice President of Employee and Volunteer Solutions at Four Seasons
Lauren Purdy has over 13 years of volunteer management experience, 8 years of human resources experience, and 15 years of leadership experience to her role at Four Seasons. She has been a part of the Four Seasons Family since 2011 and has worn many hats in her tenure with the agency.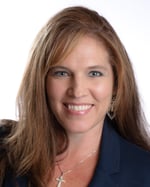 Edie Riddlespurger
Clinical Operations Coach

Edie Riddlespurger, MSW, LISW-CP, began her career in end of life care over 20 years ago at a not for profit, hospital-based hospice, homecare and private duty organization. Over the life of her career, she has held various roles serving as Crisis Intervention Social Worker, Community Educator, Physician's Liaison, Grief and Loss Counselor, Child Bereavement Coordinator, Psychosocial/Bereavement Supervisor, Program Development, and Executive Director. Prior to joining TCN as a Clinical Operations Coach, Edie was the Executive Director of multiple locations in the Upstate of SC for 8 years at a for-profit national hospice organization. Edie has also served as an adjunct professor at Limestone University where she greatly enjoyed assisting with the leadership and professional development of social work, psychology and sociology students.
Endorsements

"It must have taken you 15 years to compile and assimilate these tools into this comprehensive system and in such a way that makes it so readily to understand and implement."
- Recent Participant
"Chris's leadership system has transformed our organization. His straightforward, logical approach to teaching his system has improved our internal communication and daily operations. Additionally, we now have a process for continuously developing leaders throughout our organization."
- Cliff S.
This course is a benefit provided to all TCN members. If you are not a member of TCN and would like to attend this course the cost is $3000 per person (some scholarships available). Please fill out the form to receive more information!

---
We accept the following: