Welcome to TCNtalks Podcast
Our Latest

TCN

talks

Podcast
---
---
Episodes
COVID-19 UPDATE
In this podcast guest host, Janelle McCallum, interviews TCN's Dr. John Morris, Pulmonologist & Serious Illness physician about the most important things to know about COVID-19 today.
By popular request, he is now available to a wider audience as he brings data and wise clinical discernment to the complicated topics regarding COVID and vaccinations. His background in critical care and palliative care makes him a perfect translator to interpret and help guide us during these confusing times.

Guest Host: Janelle McCallum
www.teleioscn.org/janellemccallum

Guest: John Morris, MD
www.teleioscn.org/johnmorris
Our Guest: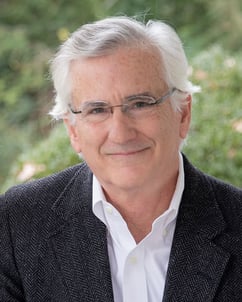 John S. Morris MD, FAAHPM
TCN Chief Medical Officer Serious Illness
Video of Episode
---
THE WISDOM OF BEING A WOMAN...LEADER
In this podcast, Chris interviews Rebecca Heiss, PhD, and CEO/Founder of icueity, LLC. Rebecca is a stress physiologist and uses her background in science to create a space for women to become the leaders they were meant to be and to realize and live their purposes beyond the fear, stress, and anxiety that tends to take them off course. In this podcast, Chris discusses with Rebecca her program "the Fearless Accelerator." While this might seem to apply to only women who have leadership positions today in the hospice and palliative care space you will quickly see the wisdom Rebecca has to share applies to women working throughout hospice, palliative care, serious illness space, and every facet of life.
This podcast will inspire you, and also make you want to go and learn more about the wisdom Rebecca is sharing. For the men in our listening audience while you might think you can skip this one, if you have a woman in your life, it is informative, and also the wisdom applies to you as well. You will enjoy this one so please join us.
Our Guest: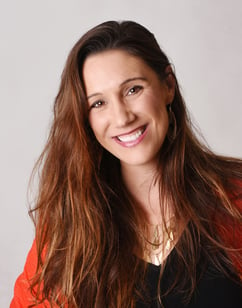 Dr Rebecca Heiss, PhD, and CEO
Founder of icueity, LLC
www.rebeccaheiss.com
Links to references:
TheFearlessTheory.com/FearlessAccelerator
www.facebook.com/drrebeccaheiss/
www.linkedin.com/in/rebeccaheiss/
twitter.com/DrRebeccaHeiss/
www.instagram.com/drrebeccaheiss/
Video of Episode
Wisdom Quote:
'No arsenal, or no weapon in the arsenals of the world, is as formidable
as the will and moral courage of free men and women. - Ronald Regan
---
VOICE OF THE PATIENT
In this podcast Chris interviews Keith Taylor. Keith was a thriving businessman and then had a huge curveball thrown his way as he had a stroke. Keith was struggling during that time with his cause and purpose because the aftereffects of the stroke upended his life and his career. Now several years later Keith has turned that challenge into a new purpose helping people who have had strokes recover via his unique BASE program and via Keith's coaching. Chris invited Keith because as hospice and palliative care professionals we often don't get to hear the voice of the patient, their story, and their perspective. Keith's story is an inspiring one and also an informative one to many of us who dedicate so much of our time and talent to caring for others. Give this a listen as it will be informative and also inspirational. Join us.
Our Guest: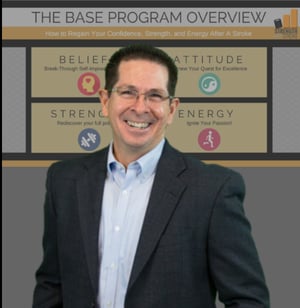 Keith Taylor, the founder of strengthafterstroke.com
www.strengthafterstroke.com
BASE = Belief Attitude Strength Energy
Wisdom Quote:
Too many hospices take for granted and assume that they are providing excellent care. However, the quality, constancy, and perceived value is completely determined by the individuals performing the visits. Most patients will not complain even if they have had a less than ideal experience. – Andrew Reed
Links to references:

www.facebook.com/strengthafterstroke/
www.youtube.com/channel/UC9s3-mzBOgZ-sxHio442ksg
www.instagram.com/strengthafterstroke/
www.linkedin.com/in/strengthafterstroke/
Video of Episode
---
INNOVATIONS: A LOOK BEHIND AND A LOOK AHEAD
In this podcast Chris interviews Dr. Janet Bull whom he has worked with throughout much of his career at Four Seasons. In this podcast Dr. Bull reviews innovations, she is most proud of and what she learned from them throughout her illustrious career in hospice and palliative care. Dr. Bull also shares a creative thinking framework: Ideation, Inspiration, and Implementation which all of us can use. Finally, Dr. Bull takes our listeners through a visualization exercise with a look towards the future. You will enjoy this one so please join us.
Our Guest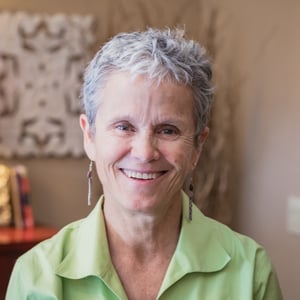 Dr. Janet Bull, CMO Emerita, CIO
Chief Medical Officer Emerita, Chief Innovation Officer

Video of Episode
Bio
Janet Bull, MD, MBA, FAAHPM is the Chief Medical Officer Emerita/Chief Innovations Officer at Four Seasons Compassion for Life and holds a consultant assistant professorship at Duke University Medical Center. She is a Fellow of the AAHPM, board certified in hospice and palliative medicine and holds a hospice medical director certification. Janet has authored or coauthored several papers on palliative care operations, telehealth, billing issues, and quality data reporting. She helped develop the QDACT (Quality Data Assessment Collection Tool), co-directed the Global Palliative Care Quality Alliance, and is on the board of the Palliative Care Quality Collaborative. She directs the research department at Four Seasons and has served as the Principal Investigator on over 45 clinical trials in hospice and palliative medicine. She is Program Director of the Palliative Care Immersion Course and a principal of Four Seasons Consulting Group, which offers consulting services in hospice, palliative care, and research. Janet was the recipient of the Sharon O. Dixon Award in 2007, the Cuniff-Dixon Hastings Award in 2012, and the Josephino Magno Distinguished Physician Award in 2013. In 2014, she was recognized as one of the Top 30 Visionaries in the Field award by the American Academy of Hospice and Palliative Medicine (AAHPM) and served as Principal Investigator on the 2014-17 Center of Medicare Innovations Grant demonstrating the value of palliative care. She was President of the American Academy of Hospice and Palliative Medicine (AAHPM) in 2017 and was as a core team member on the development of the Alternative Payment Model for Serious Illness Care for AAHPM..
---
THRIVE EVEN AMIDST ADVERSITY
In this podcast Chris interviews Meridith Elliott Powell who is an internationally known business strategist, keynote speaker, and award-winning author with expertise in business growth, sales, and leadership strategies. She has just released her new book Thrive: Strategies to Turn Uncertainty to Competitive Advantage. In this podcast Chris discusses Meridith's new book and how this book applies to hospice and palliative care leaders and staff not just at the organization level but at the individual level as well. There is one thing certain as we move forward, the future is uncertain but that does not have to be a negative and Meridith shares how history results in opportunity and innovation even amidst adversity and maybe even because of it. Meridith shares great wisdom from her many years of coaching, Leaders and staff alike will enjoy the pearls.
Our Guest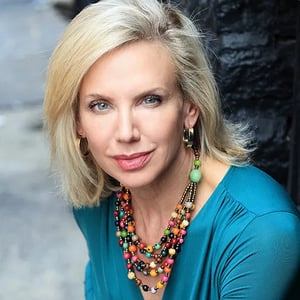 Meridith Elliott Powell
Author of: Thrive:Strategies to Turn Uncertainty to Competitive Advantage

LINK TO BIO
Video of Episode
---
AN IMAGINED LOCKER ROOM TALK FROM

THE PIONEERS OF THE INDUSTRY
In this podcast Chris interviews Patti Moore, APRN, MSN President and Founder of The Watershed Group. This is a podcast all hospice leaders and staff would benefit from listening to. Patti is the bridge between the Pioneer Generation of leaders who helped lead hospice from its infancy in the 1980's into the present day leaders like Chris and others. From this unique perspective Patti answers this one question Chris asks her, "Patti imagine a locker room talk between 5 Pioneers of hospice and the present day leaders in hospice and palliative care and the new up and coming leaders, what wisdom would those pioneers have to share?" Patti's choice of 5 pioneers and her very informed answer is packed with pearls and is definitely worth the listen because sometimes you have to look back to go forward. Join us, this will be an episode you don't want to miss.
Our Guest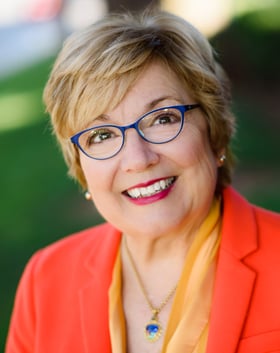 Patrice "Patti" Moore, APRN, MSN President
and Founder | The Watershed Group
Video of Episode
---

USING YOUR ARMOR
In this podcast Chris interviews Dawn F. Landry who recently wrote about her "care coaching" (her self-defined term about caregiving) journey in her first book ARMORED. Dawn and Chris graduated high school together 33 years ago in rural, south Louisiana. In this interview Dawn shares her unique wisdom and experience having been a Corporate Executive Coach and having gone through several health battles and caregiving experiences with her husband Daran. Due to these unique circumstances of events and life experiences, Dawn weaves her gift of storytelling, her coaching tools, and her experience as a caregiver into an incredible working guide and memoir that benefits caregivers everywhere, including in the hospice and palliative care world. Join us.
Our Guest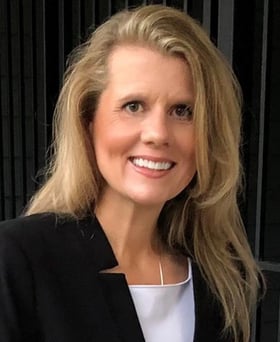 Dawn F. Landry
Dawn F. Landry is an award-winning and respected business professional. She has spent over half of her 28-year career in Houston's corporate real estate industry, excelling in business development and marketing leadership positions within the region's largest economic development organization, as well as international commercial construction companies. In February 2017, Dawn founded Authentizity, LLC, as an independent B2B growth strategist and a Gallup-Certified CliftonStrengths® Coach to provide consulting, training, and coaching services that optimize technical teams' engagement and productivity.
In 2020, she authored, self-published, and released her bestselling book, ARMORED. ARMORED is a memoir, a love story, and ultimately a practical leadership guide to managing crisis on your own terms. Equipped with her leadership and technical services career, and with strategic thinking and communication abilities, Landry successfully supported her husband, Daran, through three major life-threatening illnesses. Unconventional, imperfect, determined, yet humorously self-aware, Landry proves that by leaning into our individual backgrounds and capabilities, we all have the power within us to courageously motivate and be an advocate for those under our charge.
ARMORED is available on Amazon at http://www.amazon.com/author/dawnflandry, as well as at www.dawnflandry.com. URL: www.authentizity.com and www.dawnflandry.com
LinkedIn: https://www.linkedin.com/in/dawn-landry-2a66b48

Facebook: https://www.facebook.com/authentizity and https://www.facebook.com/Armored2020
Twitter: @authentizity
Instagram: @armored_book and @dlandry101
Video of Episode
---
WE WERE FRIENDS, NOW I AM YOUR LEADER, NOW WHAT?
In this podcast Chris interviews Christine Lau RN, LCSW, APHSW-C. They talk about a frequent challenge hospice and palliative care staff face now that our industry is 40+ years old which is – "We were friends and now I am their leader." Christine shares from her experience through almost 20 years of going from staff level positions in multiple disciplines and growing into leadership positions how truly embracing a paradigm of servant leadership, setting some rules or boundaries, open and honest conversations, and utilizing role descriptions all are part of how to be successful in this transition. This is a great listen for staff and leaders throughout the hospice and palliative care industry. Join us.
Our Guest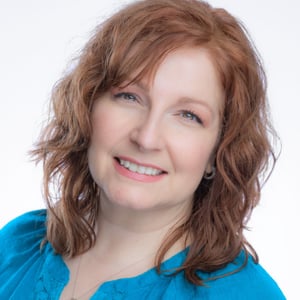 Christine Lau, RN, LCSW, APHSW-C
Video of Episode
---
IMAGINE THAT THE PAIN IS THE DOORWAY
In this episode of TCN Talks, Lara McKinnis brings together her training in psychotherapy, music therapy, and somatic therapy in a beautiful way. Chris and Lara discuss what is going on with our hospice and palliative care team members in terms of trauma. Lara unpacks that we all have these "shadow" parts of us that are underlying and further that we are indoctrinated not to digest and process these parts. But, if we do process them, then the journey has a positive and powerful influence on us and how we show up in all aspects of our life. TCN has begun to refer to this as the "Art of showing up." How we show up has always been a challenge; however, we continue to learn just how much COVID has exposed all the ways we have not been dealing with the parts of us that we don't want to see. This is a great discussion regarding how each of us can go where society and tradition have told us not to go, our emotions and our body. By exploring that territory, the pain truly can be the doorway to healing. Healing our deeper wounds has the potential to transcend every aspect of our life, far beyond our work as hospice and palliative care professionals.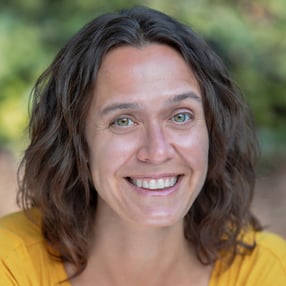 ---
COMPASSION, SELF-COMPASSION, MINDFULNESS
In this podcast Chris interviews Dr. Rohini Kanniganti furthering two prior podcasts where we discussed what is going on with our healthcare workers out of care and concern for them dealing with the strains the pandemic has brought on. Dr. Kanniganti brings her wisdom, presence, and thoughts around compassion, self-compassion, and mindfulness. Dr. Kanniganti believes these three states of being are being essential to healthcare workers living their cause and purpose, not just now due to the pandemic, but at all times due to the nature of the work in healthcare and especially for hospice and palliative care workers. Just listening to Dr. Kanniganti has a calming effect on you, the key is where does that come from? And how do we harness that wisdom for daily presence in our roles? Hint: it is not about doing more stuff and it has something to do with institutionalized love.
Our Guest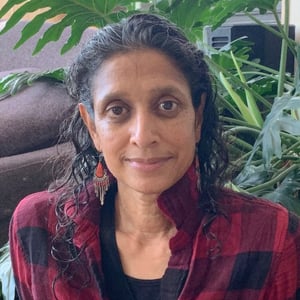 Dr. Rohini Kanniganti
Video of Episode
---
Resiliency, Hope, and Gratitude are the Answer
In this podcast Chris interviews Dr. Elizabeth Burpee, a Hospice and Palliative Medicine who also works in Research with Four Seasons. We continue to see staff stressed and some even describing what they are experiencing in hospice and palliative care as burnout. Dr. Burpee was already researching prior to COVID via Project Echo what is occurring in the hospice and palliative care field and through that research sees that Resiliency is the key. She shares strategies and resources that are making a difference for many in the field. She also shares how hope and gratitude are key to the path of resiliency.
Our Guest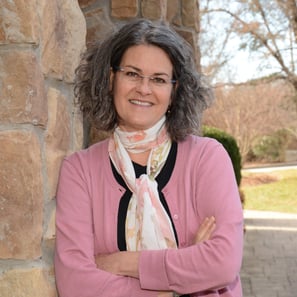 Elizabeth K Burpee, MD, Four Seasons Hospice
and Palliative Medicine Research & Clinical Physician
Video of Episode
RESOURCES:

CAPC
https://www.capc.org/covid-19/emotional-ppe/
ELNEC
https://www.aacnnursing.org/ELNEC/COVID-19
TEND
https://www.tendacademy.ca/
Grief website
https://grief.com/
Tiny Survival Guide
https://traumastewardship.com/wp-content/uploads/2020/03/Survival-Guide-PDF.pdf
---
Covid Vaccine - Straight Forward Answers
In this podcast Chris Comeaux interviews Dr. John Morris, Pulmonologist and Hospice & Palliative Care physician about the COVID vaccine. Dr. Morris has conducted several informational webinars for hospice and palliative staff throughout the TCN network. Here is a common comment we have heard after those webinars, "Staff was concerned and not planning on getting the vaccine and after the webinar by Dr. Morris staff were asking how do I move forward to get the vaccine?" In this podcast Dr. Morris gives straight forward answers regarding why it is important to get vaccinated. He also debunks several myths being passed along via social media and the internet. Feel free to share this podcast with family and friends.
Our Guest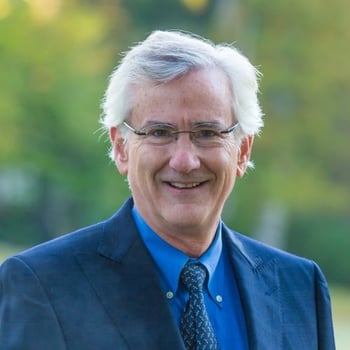 John S. Morris MD, FAAHPM
TCN Chief Medical Officer Serious Illness
Video of Episode
---



From Burnout to Breakthrough
In our initial TCN Talks podcast Chris interviews John Locke. John is with DHG where he heads up their executive coaching program. John has unique experience and training in the area of applying learning from how high performance athletes take care of themselves to perform at a higher level. Surprisingly there is simple applicable wisdom that hospice, palliative care, and serious illness professionals can apply to their daily lives to maintain their edge and live their cause and purpose which is timely, relevant information due to the challenges COVID have brought all of us working in healthcare.


Our Guest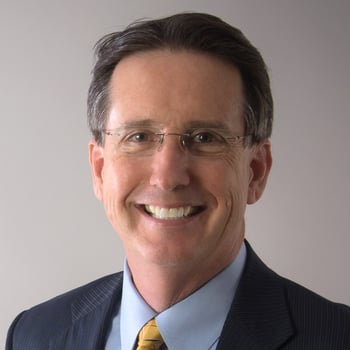 John A. Locke, MBA, ACC, DTM
Executive/Leadership Coach
Dixon Hughes Goodman LLP
Video of Episode
---
Listen and subscribe to our podcast on the following services: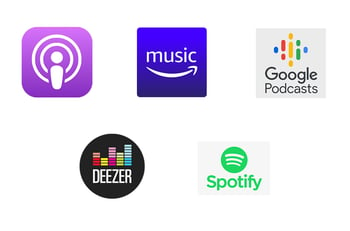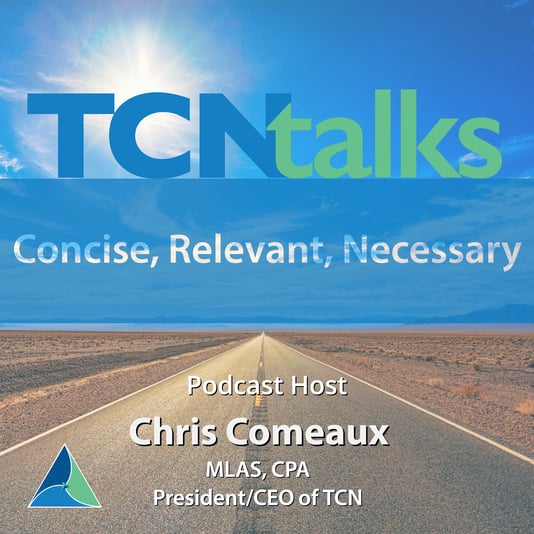 Concise, relevant, need to know to help you
in your role as a serious illness professional.

Podcast Host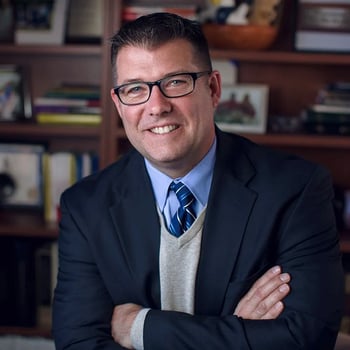 Chris Comeaux, MLAS, CPA
President/CEO
Introduction to our podcast