Welcome to Teleios University (TU), we exist to support people in living their purpose with competence and confidence.
Our next launch January 13-14, 2022



This is our current program.
Learn more with our upcoming Interest Webinars
09/08/2021 @ 4:30p
09/30/2021 @ 4:30p
10/15/2021 @ 1:30p
Program Overview:
The focus of this one-year program will be on engaging others in their purpose, developing high performance organizations, and finding positive meaning in daily living.
Throughout each quarter, TU's Executive Coaches will incorporate resources such as TED Talks, texts, articles, and more from multiple authors, and will ask for you to pull from your own life and organization's experiences as well.
Preparation for each course is done so with open eyes, open minds, and open ears. Through your openness, you will see, think, and hear ways of value, of necessity, and of potential for incorporation into who you are, what your purpose is, and how you play your role in life. Through Teleios University's Certification in Leadership Excellence Program, expect to come away living your life with great purpose, with great cause, and with great expectation.
*Teleios University's Certification in Leadership Excellence has a flexible schedule allowing you to virtually attend quarter by quarter at a pace convenient to you.
Program Format:
Quarterly Focus:
Leadership Discovery: Self-Understanding course
Objective 1: Discovering who you are and how to live a life of purpose
Objective 2: Discovering how to live a life of competence and confidence
Leadership Harvest: People-Making course
Objective 1: Harvesting the potential of every person each and every day
Objective 2: Harvesting the opportunities to develop a high performance workforce
Leadership Awakening: Organizational-Making course
Objective 1: Awakening an organization of purpose and potential
Objective 2: Awakening and sustaining a high performance organization
Leadership Growth: Meaning-Management course
Objective 1: Growing awareness of perspective(s) and understanding in the roles we play
Objective 2: Growing our approach for effective communication(s) across the organization
Quarterly Format:

This program is designed specifically for mid to senior level business leaders who are interested in reaching their full potential.
Prerequisite: Completion or Enrollment in TCN Leadership Immersion Course
Monthly webinars, 1.5 hrs
Experiential monthly activities, i.e., practice, journal, reflection
Monthly Reading, TED Talks, Articles
Two on-sites, one at beginning of program and one at the end of the program - 3 total days
Quarterly Challenge, i.e., Leadership Lessons with Movie
Executive Coaching available each month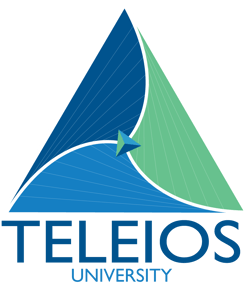 ---

Take advantage of the new Certification in Leadership Excellence program
that TELEIOS is offering through the NEW TELEIOS UNIVERSITY!
FOR MORE INFORMATION CALL


828-513-2676
---
MEET THE PROFESSORS OF
TELEIOS UNIVERSITY

CHRIS COMEAUX, MLAS is the President and CEO of Teleios Collaborative Network.
Chris has spent his life and career researching, learning, coaching, and implementing the pushes and pulls necessary to create high performance leaders and high performance organizations.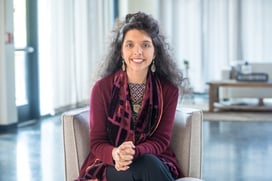 Dr. Millicent Burke-Sinclair, Ed.D, MBA, SPHR®, SHRM-SCP, CEO of Four Seasons
Millicent is the CEO of Four Seasons. She has a passion for supporting individuals on discovering and living their cause and purpose. Millicent is experienced in helping organizations discover their vision and live their mission.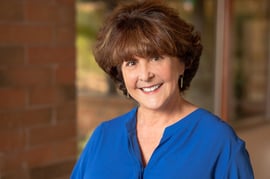 Carole Fisher, former President and CEO of Nathan Adelson Hospice and Principal, Fisher Group Consulting
Carole has a vast knowledge of the healthcare industry and a strong belief in the hospice philosophy. She is a visionary in her leadership and strives to improve the abilities of those she mentors.
---
Why choose TU?
Paige Wheeler
, Four Seasons Foundation Executive Director
Lynn Flanagan

,

CEO of Hospice of Rockingham County



---